Event Details
On-Site CPR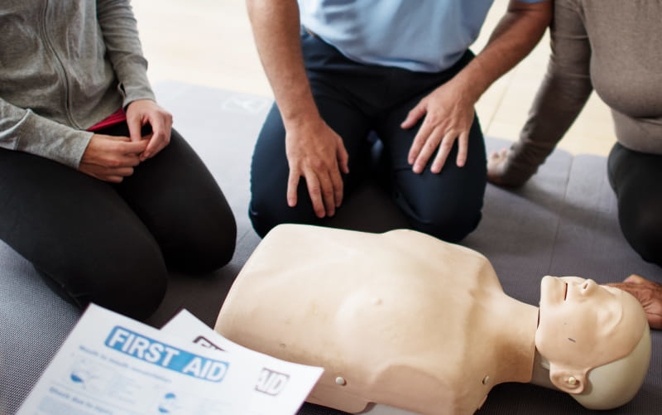 About This Event
Details:
Every minute a person is unresponsive and CPR is not performed, their chance of survival is 10% less.
Are you interested in onsite training for your employees, staff, students, or other groups? You will not find a more informative, professional, and engaging CPR training company elsewhere.
What sets our company apart from other CPR training centers is our firsthand experience. Our team of registered nurses, certified emergency nurses, medical assistants, wellness specialists, and athletic trainers respond to 911 emergencies daily and have all performed CPR in the field. Our skills are of the highest caliber because we have dedicated our lives to serving the public.
Terrebonne General Health System proudly offers on-site American Red Cross CPR/First Aid certification courses. Our convenient method allows the participant to do an interactive education online at their own pace. Once the online portion is completed, an on-site skills check-off session will be required. The skills check-off and online education must be completed to obtain a 2-year certification accredited by American Red Cross.
If you have any questions about scheduling needs, please call 985-850-6204.
Registration
Price:

$125.00
Registration Instructions:

To schedule, please call (985) 850-6204. 

Price varies upon certification needed.

Adult and Pediatric CPR, First Aid, AED Blended: (Online + 2 hour classroom) = $125
BLS Blended = $115