Women's Health Center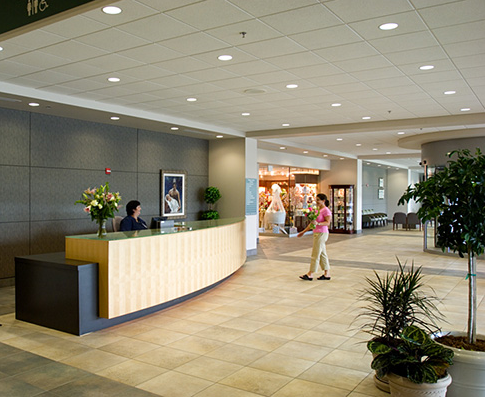 Terrebonne General Women's Health Center provides comprehensive, compassionate care for women of all ages, often serving multiple generations of women from the same family. Many of the long-term relationships we have with patients begin on the first day of their lives, born at the Women's Health Center. These infants are welcomed in a warm, personalized family-centered approach in our internationally designated Baby-Friendly facility.
Bright Beginnings Hotline: (985) 858-7173
Our Bright Beginnings Program offers you and your family a variety of classes to prepare for your new baby.
Infant CPR Class
Prepared Childbirth Class
Breastfeeding Class
Teen Prepared Childbirth Class
Sibling Class
Baby Talk Support Group
Women's Health Services: Supporting Your Health & Wellness at Every Stage of Life
Our center is equipped with tranquil patient rooms and offers state-of-the-art amenities. Healthcare is tailor-made for women at every stage of life, from knowledgeable, compassionate, and experienced doctors and a support staff who are here for you. The Women's Health Center is a comprehensive healthcare center for women providing obstetrics and gynecological (OB/GYN) care and the most comprehensive Women's Imaging and Breast Center in the region. The center features all private rooms, as well as surgical suites for same-day surgeries and procedures.
The creation of our Women's Health Center was the result of extensive research and visits to similar facilities in search of the most state-of-the-art technology and practices. Overall, the Women's Health Center is one of the most efficient, and comfortable facilities of its kind and offers patients a quiet, peaceful environment. In addition to our strong focus on preventative measures, it provides the most extensive testing and health screening to ensure highly accurate diagnoses and treatment solutions for our patients. Whether we've known you since birth or it's your first time visiting the Women's Health Center, we look forward to serving your needs soon.
Careers at Terrebonne General
Health System
Would you like to hear about future openings at Terrebonne General?
Register Here