Ways to Give
There are several options to donate, and no matter the amount, your donation is cherished and appreciated. Depending on the size of the gift, donors may receive recognition on the Foundation's Wall of Giving. Depending on the type and size of the gift, contributions may be made over multiple years to receive "wall recognition." Thank you for your support.
Become a Friend of the Foundation
Our donors are heroes. To show our gratitude, donors may be included on our Wall of Giving, located in the Terrebonne General Health System main lobby.
Depending on donation type, contributions may be made over multiple years to receive recognition. Individual and corporate donations will be recognized for their cumulative gift to The Foundation.
Honor a Caregiver
It can be challenging to pay a meaningful tribute to a loved one who has passed away. By donating to the Foundation in memory of your loved one, you give back while ensuring a better quality of life for patients at Terrebonne General Health System.
Caregivers at Terrebonne General Health System are among the biggest reasons our hospital is recognized as a healthcare leader. If there is a doctor, nurse, other staff member or volunteer that made a difference in your care or the care of a loved one while at Terrebonne General, patients, and family members can choose to honor that particular team member by donating to the Foundation as part of the Caregiver Tribute Gift Program.
The amount of your gift is always kept confidential, and as valued donor, you may designate your gift to the unique cause of your choice. In all cases, the person(s) you wish will be sent a card acknowledging your contribution to the Foundation in honor/memory of the exceptional individual(s).
Employee Giving
Our employee base is strong and growing. With more than 1,500 employees, we can make a tremendous difference in the lives of our patients and community members. The Terrebonne General Employee Giving Program invites Terrebonne General employees to find the area they are more passionate about and offer support.
We'd like to thank our amazing champions for generously supporting our mission. Our annual employee giving campaign runs in the fall of each year.
Terrebonne General employees continue to pledge to support our patient care initiatives. Thank you for your support!
Naming Rights
Naming opportunities are an excellent way to establish a lasting legacy in honor or memory of an individual or business to benefit patients seeking medical attention through Terrebonne General Health System. Naming opportunities are continually updated to reflect the generous support and sponsorship of donors.
Naming sponsorship of any facility on the Terrebonne General Campus includes inclusion in internal and external marketing, public relations, and advertising initiatives when appropriate. The Terrebonne General Mary Bird Perkins Cancer Center naming opportunities also include facility signage. The Foundation staff or Board members are available to provide additional information on naming opportunities.
Become a Sponsor of One of Our Events
The Foundation organizes several fundraisers throughout the year to support their mission. Some of the most recognized community events, include:
Southern Garden Brunch
The newest event to The Foundation, women and girls are invited to dine Southern brunch style and learn about health and wellness.
Bayou Region Hall of Fame
The Bayou Region Athletic Hall of Fame's mission is to provide inspiration to our community by illustrating success, at the highest level, of those selected student-athletes from our bayou region. To educate, remember, and to ensure that our present and future generations never forget the possibilities of their own success by remembering the examples set by our past.
The Rooftop
Join us as we watch the sunset on the Rooftop of Terrebonne General Parking Garage while enjoying delicious food and drinks from local restaurants, playing fun games, and of course, listening to great music. The Rooftop supports the programs of the Foundation including our Patient Care Fund, which provides assistance to patients who are homeless, abused, and those who are un-or-under-insured.
For a full calendar of events, click here.
Become a Community Partner
Support the mission of the Foundation and help the wonderful programs that we offer to the community by becoming a Community Partner. Here are some ways you can help:
Give to the Foundation by hosting a fundraiser at your local business or offering a giving drive.
Host a benefit dinner and invite your friends, family, and the community to support a specific program such as our Neonatal Intensive Care Unit at Terrebonne General.
Host a Race, Golf Tournament, or another special event where the proceeds directly benefit the programs and patients of Terrebonne General.
Provide a Gift in Kind, such as a raffle item for one of our events, or provide a service to benefit the Foundation or employees of Terrebonne General.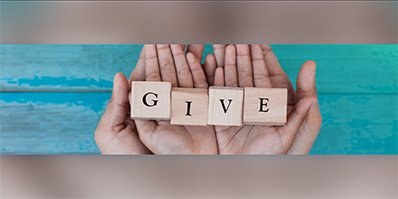 Terrebonne General
Health System Foundation
Support compassionate and innovative care for our community.
Your donation is cherished and appreciated.
Donate Now