Wound Healing & Hyperbaric Medicine
Award Winning Care.
What is a Comprehensive Wound Healing Clinic?
A comprehensive wound healing clinic is a coordinated outpatient clinic that utilizes the latest techniques and procedures to provide the best chance of healing. The Terrebonne General Wound and Hyperbaric Clinic provides care to those suffering from non-healing wounds in a way no other provider can all in one location.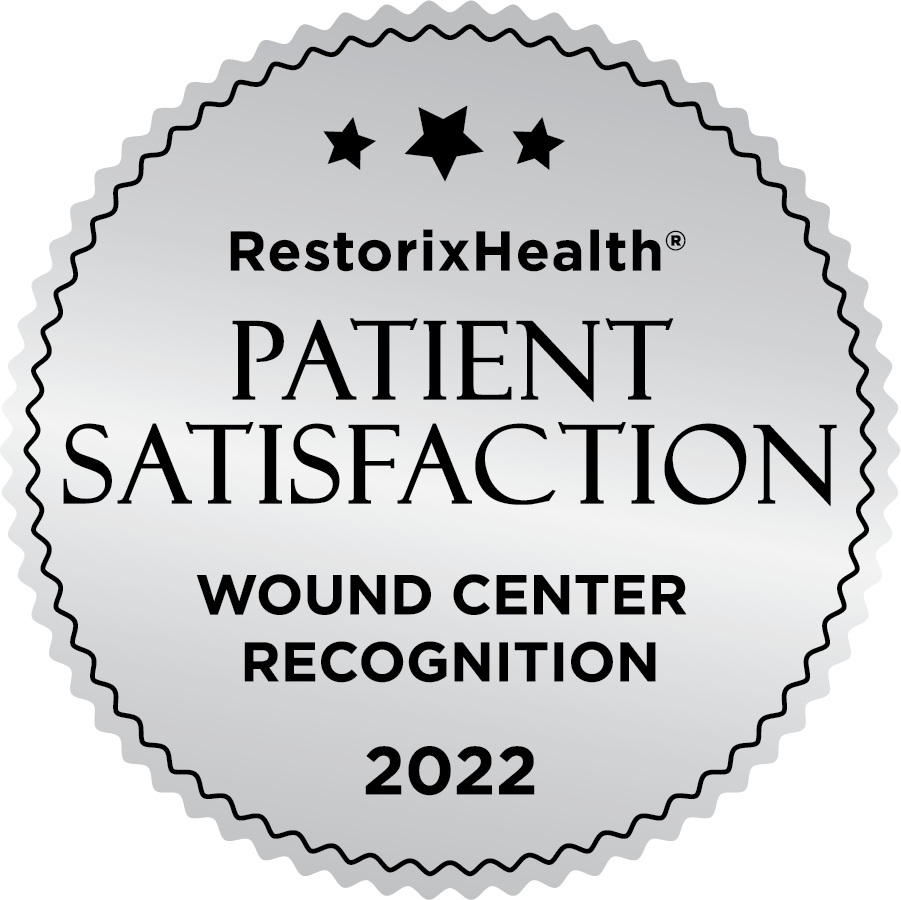 What is a Non-Healing Wound?
A wound not healing properly may be complicated by underlying conditions such as diabetes, circulation problems, or previous radiation treatment. Sometimes the simplest wounds can turn into a significant problem because the body's normal healing process is affected. Other types of hard to heal wounds result from pressure, trauma, or infection. Non-healing wounds can have serious health consequences and may adversely affect your quality of life.
Visit the Wound & Hyperbaric Clinic to learn more about treatments and services offered.
Common Indications for Hyperbaric Oxygen Therapy
Hyperbaric oxygen therapy (HBO) may be used as an important adjunctive therapy for several approved indications including, but not limited to, the following:
Diabetic wounds of the lower extremities
Chronic refractory osteomyelitis
Delayed radiation injury (soft tissue and bony necrosis)
Osteoradionecrosis
Preparation or preservation of compromised skin grafts
Compromised flaps
Crush Injuries
How Does Hyperbaric Oxygen (HBO) Therapy Work?
During HBO therapy, a patient breathes 100% pure oxygen while inside a clear, pressurized chamber. The air pressure inside a hyperbaric oxygen chamber is about 2.5 times higher than normal atmospheric pressure. This "hyperbaric" (or high pressure) dose of oxygen helps your blood carry more oxygen to organs and connective tissues to promote wound healing. It also activates the white blood cells to fight infection.
Some things you can do to assist with your healing include:
Care for your wound at home as directed by the wound care team.
Take medications as directed.
Return for your follow-up appointments.
Keep regular appointments with your primary care physician while you are receiving wound care treatment.

Click here to read Patient Champion, Vicky Voisin's story.
Contact Us
No physician referral is needed.
Following your treatment plan is the single most important factor in your healing. Please don't hesitate to contact us at (985) 873-4176 to learn more about our doctors or treatment plans. We're happy to clarify anything you feel uncertain about regarding the wound care treatment process.
Contact us at:
Terrebonne General Wound and Hyperbaric Clinic 8120 Main St. Houma, LA 70360
(985) 873-4176
Please contact the Terrebonne General Wound and Hyperbaric Clinic at (985) 873-4176 to learn more about how we can help you or a loved one.
Careers at Terrebonne General
Health System
Would you like to hear about future openings at Terrebonne General?
Register Here