Drive-Thru Center
Location: 8200 Main Street (corner of Main St. and Liberty St.)
Hours: Monday - Friday 8:00am - 4:00pm
Vaccines
The Drive-Thru Center offers the flu and COVID-19 vaccines.
All vaccines are only given on Fridays.
As per updated Centers for Disease Control and Prevention (CDC) recommendations, certain immunocompromised individuals and people over the age of 50 who received an initial booster are eligible to receive another mRNA booster.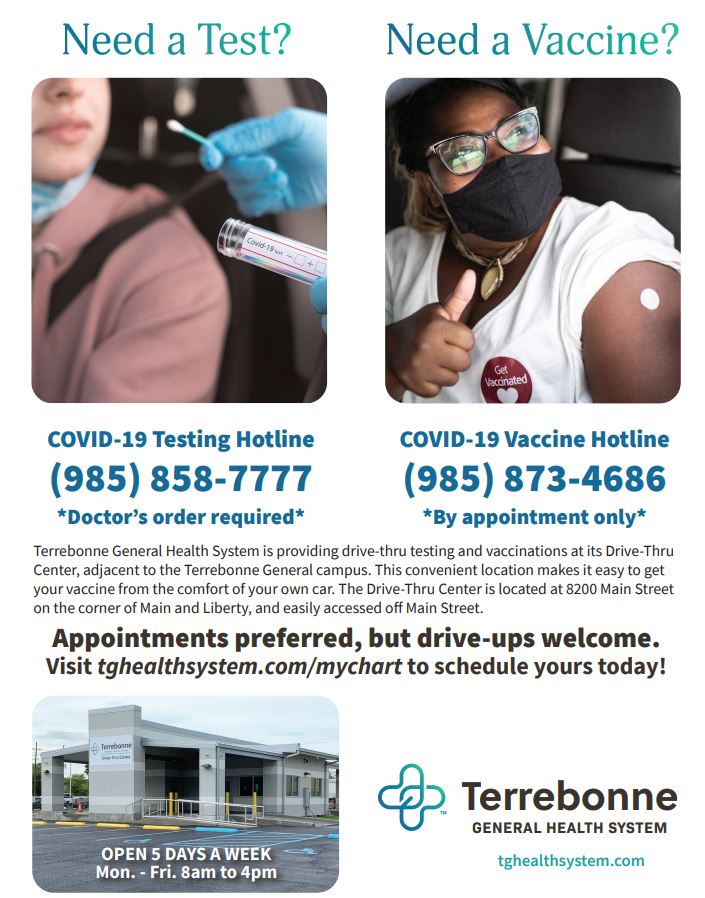 Need a record of a vaccination card?
We have resources to help you:
Appointments are preferred. To schedule an appointment at the Drive-Thru Center, please call (985) 858-7780.