Volunteer Opportunities
Modern Technology. Timeless Caring.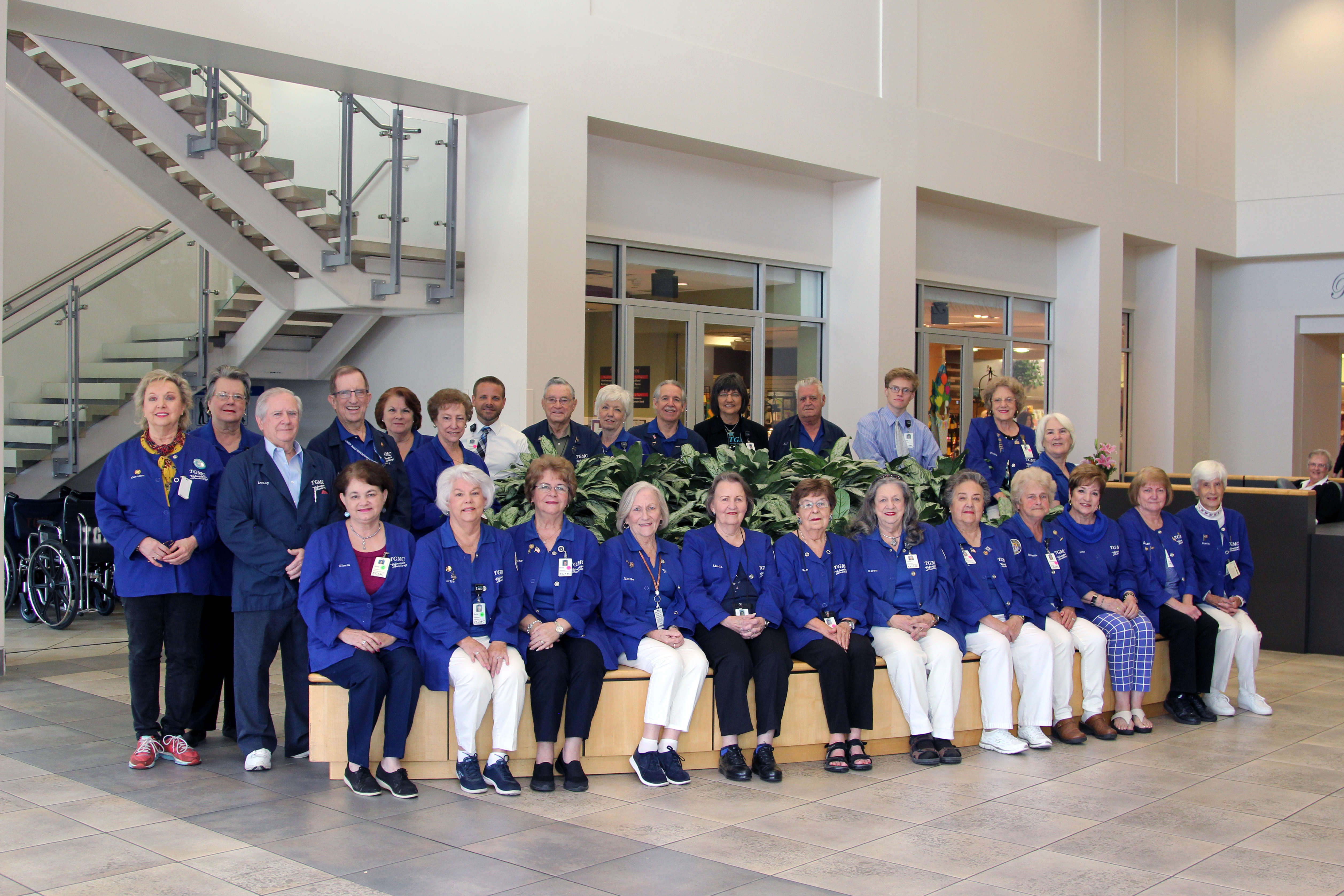 The Volunteer Services Department of Terrebonne General Health System was established to develop and maintain an efficient and humanistic volunteer staff, which offers an extra dimension of care and service to patients, empathy for families and visitors, and supportive service for the facility's staff. The volunteers create a unique partnership with staff and play an important role in our commitment to deliver quality patient care. A volunteer's willingness to give their time and talents helps enrich our patients' healthcare experience.
We offer many opportunities for volunteers and work with you to find an area that fits your personality, skills, and interests. No matter what area you work in, you can be assured your contributions are needed and that they will make a difference in the lives of many people. Terrebonne General offers volunteer opportunities for adults, students, and junior volunteers.
Benefits of Volunteering:
Flexible hours
Sense of satisfaction from serving your community
Meet new people and make new friends
Receive a free Tuberculosis screening annually
Eligible for free flu vaccine when available
Receive appropriate skills training
Included in all hospital functions
Volunteers are specially honored throughout the year, but particularly during National Volunteer Week every April
Application Form
Thank you for your interest in Terrebonne General Health System's Volunteer Program. By partnering with us, you help to foster our mission of providing exceptional healthcare with compassion. To download the volunteer consideration form, click here.
For more information about becoming a volunteer, you can contact the volunteer department at (985) 858-7133 or email Josh.Faucheaux@tghealthsystem.com.
Careers at Terrebonne General
Health System
Would you like to hear about future openings at Terrebonne General?
Register Here