Community Impact and Our Donors
Terrebonne General's Foundation's mission is to improve the health and wellbeing of our community. With the generous support of our donors, we can continue to provide compassionate and innovative care for everyone in our region from tiniest patients in the Neonatal Intensive Care Unit (NICU) to our senior population with Well & Wise.
How Your Donation Helps
Technology and Facilities
NICView Cameras
Terrebonne General is the only hospital in the region to offer a Level 3 Neonatal Intensive Care Unit (NICU) so our NICU babies don't need to travel for great care. Made possible by generous donors, the NICU now offers NICView cameras. While away, parents can securely access live video footage of their littlest one during their hospital stay.
Community Screening and Education
Cardiac Screening
Terrebonne General Health System and Cardiovascular Institute of the South (CIS) host an annual Cardiac Screening for the community to create awareness about heart disease prevention. Screenings are free of charge to participants from funds raised at the Night Light Dash 5K through the Foundation for Terrebonne General. Participants receive EKG, ABIs, Cholesterol, and Blood pressure checks, along with BMI calculations via the InBody230 scale.
Well & Wise
Presented by The Foundation for Terrebonne General and Terrebonne Council on Aging, our program is educational and inspirational. The 6-month program is designed for anyone 60 years or older and offered free of charge. Attendees will receive the tools and resources they need to stay healthy and active which in turn can add years to their life.
Community Sports Institute
The Community Sports Institute provides athletic trainers at no cost to our local school system who offer an abundance of education sessions, injury prevention programs, and on-site athletic injury care at no cost to our local school systems.
Sudden Impact Louisiana
In partnership with the Louisiana State Police, Sudden Impact teaches local high school students the ramifications of driving while distracted from medical professionals, law enforcement, and the victim's perspectives. This program is free to students thanks to the generous support of our donors.
Employee Assistance
Employee Assistance Program
We are committed to our employees and are here to help ease their burdens. The Employee Assistance Program offers financial assistance to employees in need. Most recently, this program played a key role in assisting so many of our employees who were impacted by Hurricane Ida.
Donor Stories
Ron Brooks Blood Drive
Ron Brooks, an avid Ole Miss fan, founded the Ron Brooks Blood Drive Challenge that started in 2007 to bring awareness to the importance of blood donation and increase the number of blood donors. The drive has brought over 9,400 donated pints to Terrebonne General's Blood Donor Center. Each year, Brooks donates $1.00 to The Foundation for Terrebonne General Health System for each pint of blood donated. Blood donations are a crucial part of saving lives within our community. Someone needs blood every two seconds. It takes about 40 minutes to donate one pint that can save up to three lives.
In addition to bringing life-saving blood to Terrebonne General and patients, Brooks' donated funds to The Foundation for Terrebonne General will be given back to residents in our community through healthy lifestyle-centered programs offered by Terrebonne General Health System.
Cenac Patient Care Fund
Each day, Terrebonne General encounters approximately 400 patients in the Emergency Department or the hospital. On average, 2% of them are either uninsured or underinsured. Many of our indigent patients are assisted by our Care Managers, who are responsible for ensuring that patients have an effective plan of care and treatment in the hospital and at discharge. For many patients and their families, due to their financial situation, many do not have transportation or have difficulty with basic needs and have to choose between paying for food or paying for life-saving medication.
Through the generosity of the Cenac Patient Care Fund, our Care Management Department can assist the uninsured or underinsured patients with:
Medical Transportation
Nutritional supplements not covered by insurance
Wound care supplies not covered by insurance (Medicare, Medicaid, self-pay patients with HH)
Temporary lodging if the patient is homeless or in danger
Incidental items such as clothing and toiletries
Other medication and health-related supplies not covered by insurance
Super Cooper 5K
Started in 2006, the annual 5K brings the community together for a healthy cause. The event, in partnership with the Cooper Life Fund, was founded by John and Ashley Fontenot, after their son, Cooper Fontenot, who was born with a congenital heart defect. Cooper spent many weeks in the hospital and endured several hours of open-heart surgery when he was only nine days old. Cooper is alive and well today because of advanced medical care and extensive cardiovascular research.
Proceeds from the Super Cooper 5k benefit medical and social care needs for families of infants admitted to Terrebonne General's Neonatal Intensive Care Unit (NICU). The fund provides families with a care package filled with necessities for their NICU infants, such as: gas cards, car seats, lodging vouchers and other items that these families have not prepared for while their baby is in intensive care.
To date, the event has raised over $207,500.
Tunnel Run
The Over and Under Tunnel Run is the longest running 5k in our community. The event was started in 1975 by Dr. Richard "Dickie" Haydel with a commitment to encourage the community to get active. Proceeds from the event support many programs that benefit our community such as, the Community Sports Institute, Sudden Impact Program, NICU assistance for families, blood drives and free cardiac screening events, and the Well and Wise Program.
For recent news about The Foundation, click here.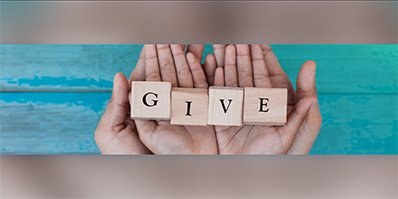 Terrebonne General
Health System Foundation
Support compassionate and innovative care for our community.
Your donation is cherished and appreciated.
Donate Now