Orthopedics
High-Tech. High-Touch.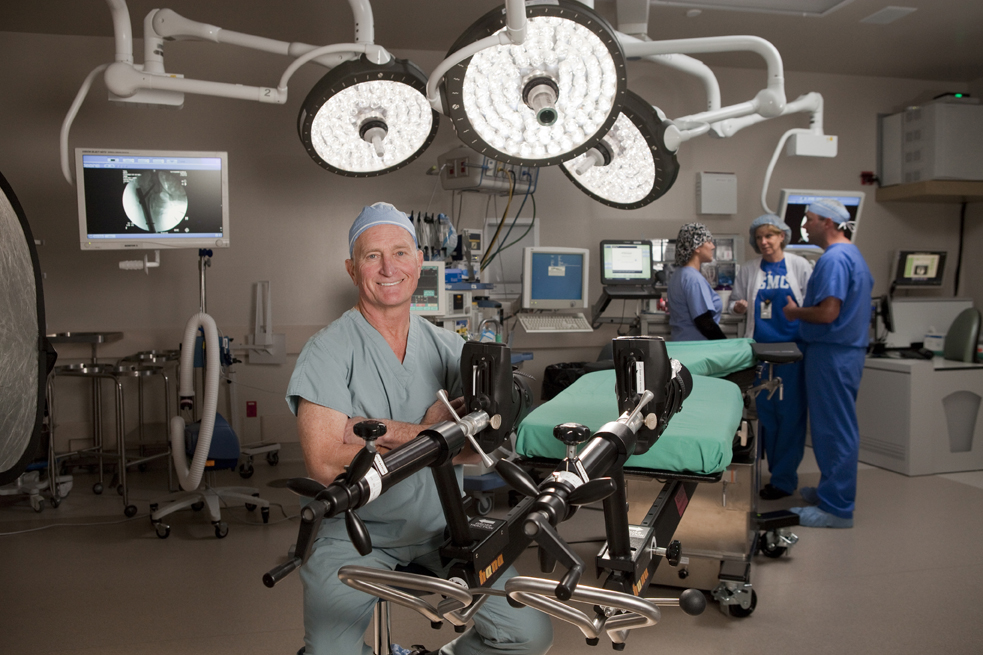 Our orthopedic medical team at Terrebonne General Health System offers many services to treat conditions affecting the musculoskeletal system, including the bones, ligaments, tendons, and connective tissues. Our orthopedic physicians use state-of-the-art techniques and implants in a compassionate, caring environment.
The board-certified orthopedic surgeons at Terrebonne General have 40+years of expertise in:
Sports Medicine
Spinal Surgery
Joint Replacement
General Orthopedic
Arthoscopy
Osteoporosis
Ankylosing Spondylitis (a type of progressive arthritis)
Fractures of the of the hand, foot, knee, hip, and spine
Degenerative Disc Disease
Herniated Disc
Low Back Pain
Neck Pain
Stenosis
Sacroiliac Joint Syndrome
Scoliosis

Our Team
A diverse group of experienced and knowledgeable doctors, nurses, case managers, social workers, and physical therapists work together with one common goal: to eliminate pain and discomfort. At the same time, our multidisciplinary team helps improve our patients' functional abilities, so you can live a better quality of life. Our physicians are committed to providing you with the latest treatment options and medical options for the prevention and rehabilitation of injuries.
Procedure Education
Not all patients who see an orthopedic surgeon will require surgery, but if surgery is the best treatment method for you, we will take the time to educate you on the risks and benefits of the procedure(s) you need. Our goal is to help you return to your daily activities as quickly and safely as possible. We will explain what signs and symptoms to watch for and what you can do to prevent problems from occurring. Becoming an active partner in your care will help you develop a partnership with your orthopedic team and help you become as independent as possible.
Physical Therapy
Our rehabilitation services include physical therapy as an essential part of the recovery process after orthopedic surgery. Physical therapists work with patients to develop exercise and rehab programs customized to their needs. The program includes exercises to improve range of motion for patients who have had joint replacement surgeries, as well as strengthening exercises for the muscles surrounding the joint. You will also be trained in daily-life activities for recovery.
Find an Orthopedic Surgeon today or call our
Orthopedics Department at Terrebonne General at (985) 873-4141 to learn more.
Careers at Terrebonne General
Health System
Would you like to hear about future openings at Terrebonne General?
Register Here