Terrebonne House Hotel
Looking After Your Family Since 1954.
The Terrebonne House, located on the Terrebonne General Health System campus, offers comfortable, convenient lodging for patients' families wishing to stay overnight.
Accommodations
Guests can select from a suite or standard room for convenience and have access to the Terrebonne General cafeteria, food court, gift shop, and PJ's Coffee. Downtown Houma is within walking distance and offers an array of restaurants and sites.
Two-Room Suites - $150 per night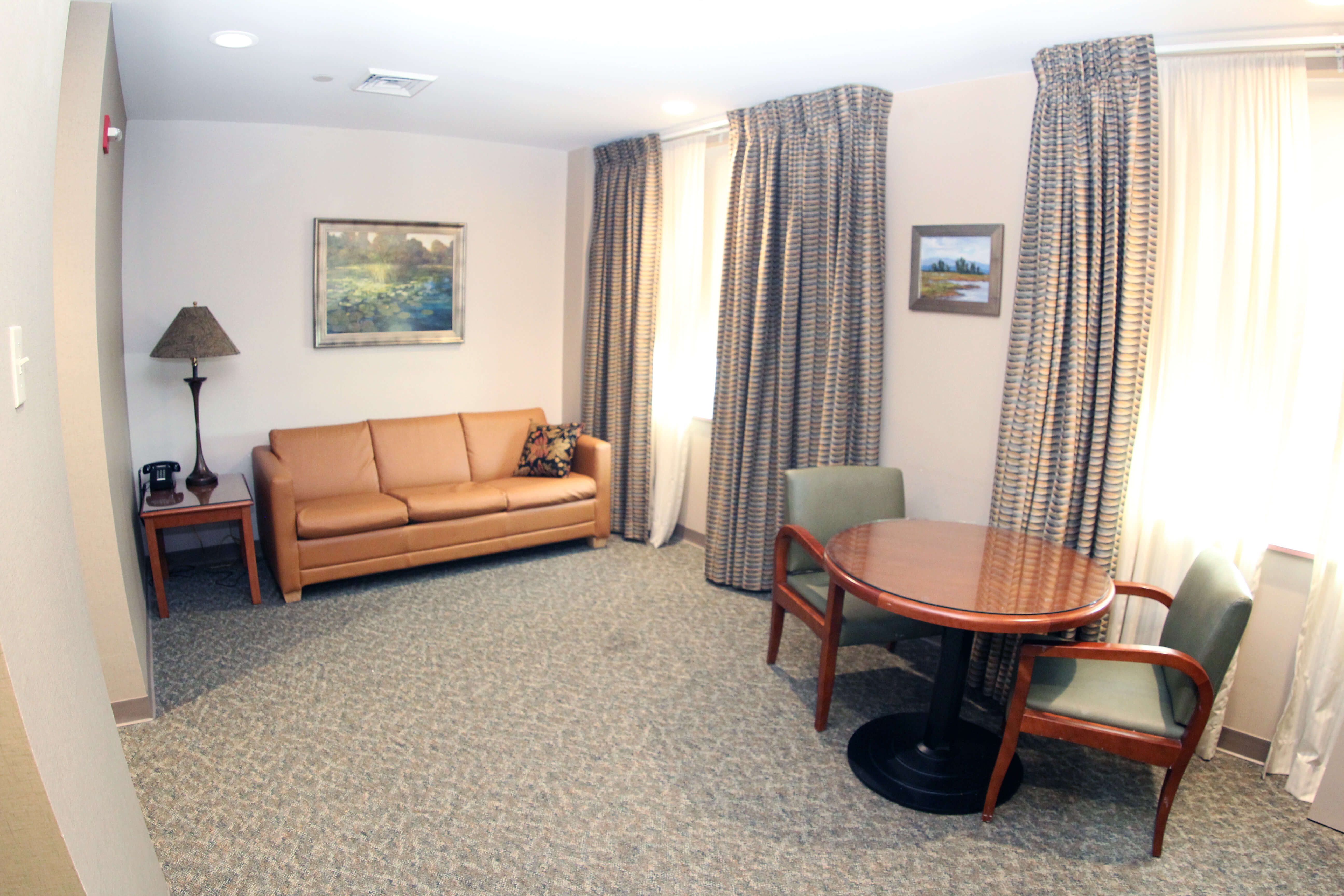 With a private bedroom and separate living room with a sleeper sofa/chair, you've got plenty of room for everyone. A flat-screen TV in each room with cable is perfect for easy unwinding. Other amenities include a walk-in shower and/or bath, refrigerator, microwave, and complimentary Wi-Fi. You'll also have a coffeemaker with free community coffee and a hair dryer for added convenience.
Standard Rooms - $115 per night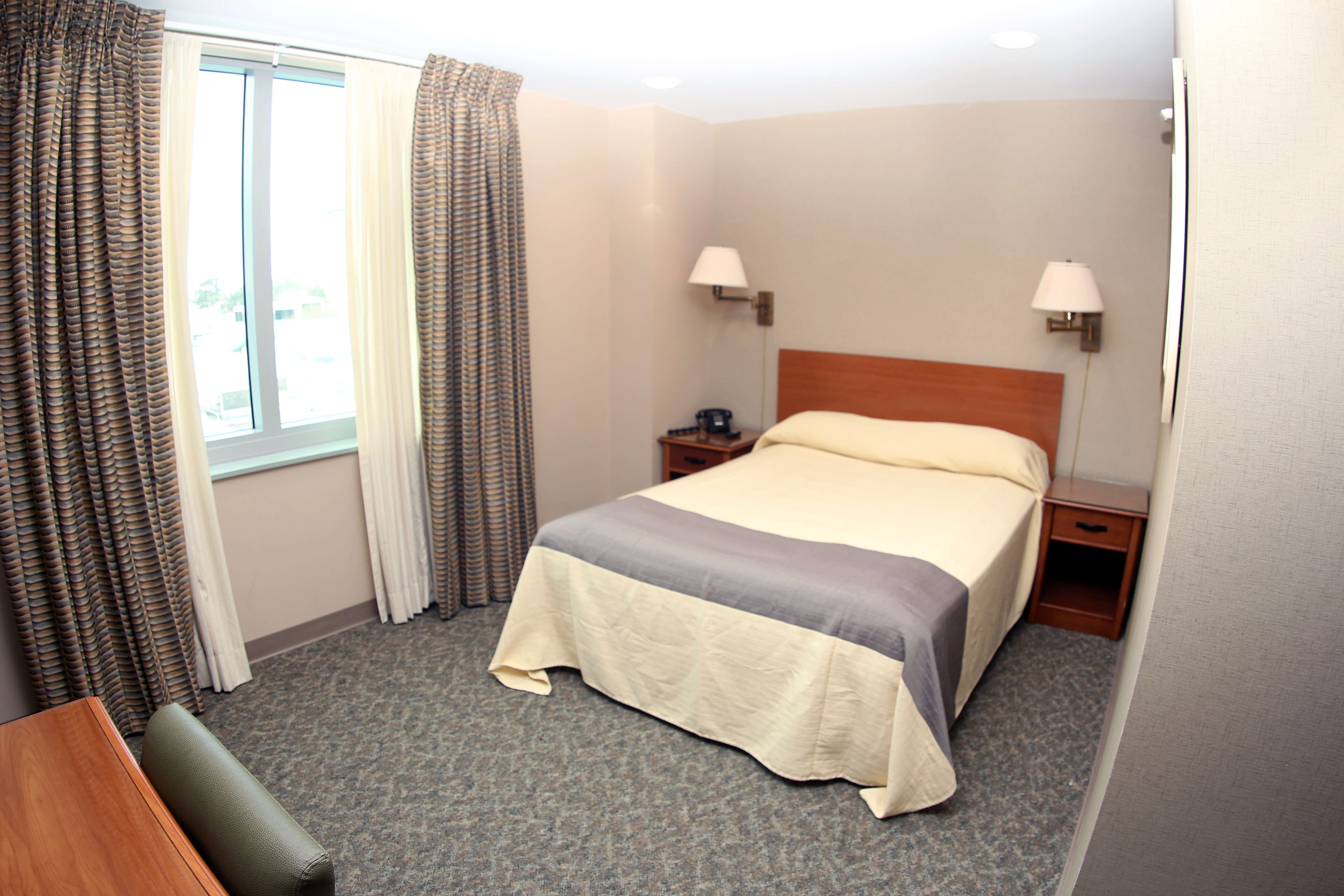 Guests can unwind with their choice of either a double bed or two singles. Every standard room has a flat-screen TV with cable, a walk-in shower, a refrigerator, a microwave, and Wi-Fi. Wake up with a complimentary cup of fresh Community Coffee.
Reservations
If you would like to reserve a room, please call (985) 873-4006. On-site check-in is available at the following locations within Terrebonne General:
Cashier's Office: Monday to Friday, between 8 a.m. to 4 p.m.
Admissions Office: Monday to Friday, between 4 to 6 p.m.
Emergency Department: After hours and on weekends
Check-out is at 11 am, and payment is required in full at check-in.
Location
The Terrebonne House is located on the 3rd floor of Terrebonne General. Guests can access the hotel by taking elevator D, in the hospital hallway, across from Outpatient Rehabilitation. Free parking is available in the parking garage and accessible via Belanger Street or Main Street.
Careers at Terrebonne General
Health System
Would you like to hear about future openings at Terrebonne General?
Register Here