Performance Training Center
Terrebonne General Health System's Performance Training Center can help you take your fitness to the next level. The Performance Training Center offers customized group training for clients from ages 10+ specializing in student-athlete training. Headed by a certified strength and conditioning specialist, this program provides the perfect tools needed to reach your fitness goals in our state-of-the-art facility.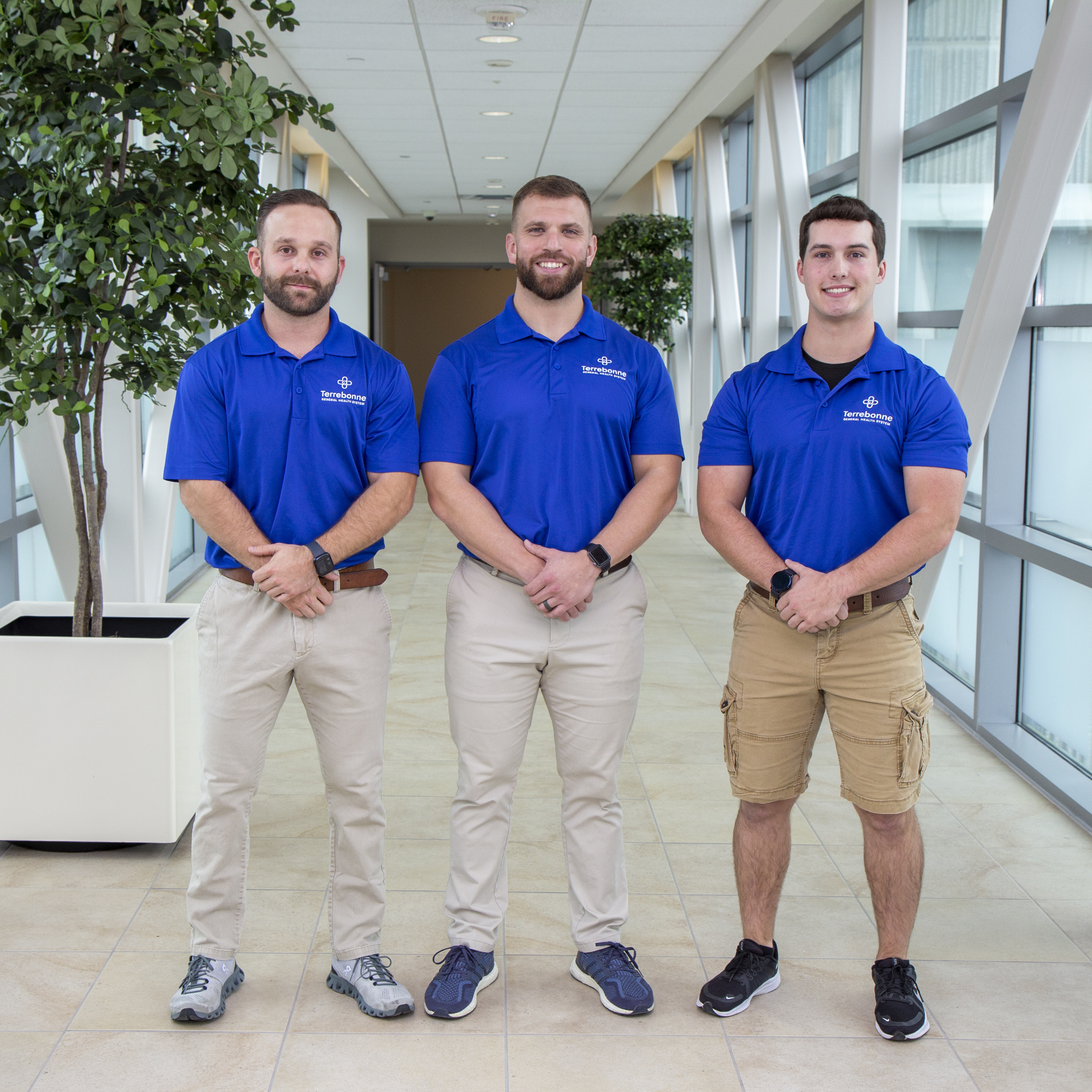 The Performance Training Center offers personalized athletic and health performance programs to meet every individual's unique goals and needs. ​Our team is dedicated to helping each person reach their maximum potential by improving mobility, increasing strength and stamina, and improving overall health education and guided practice.
Products & Services
Performance Training Center offers:
Complimentary Consultation Services: Interested in our sports training center but you're looking for further information? We offer consultations free of charge.
Body Composition Testing: We use equipment called the "InBody 230 scale" to measure body composition to tailor your training to your goals and needs.
Health performance Training: Lose weight, get in shape, improve mobility, and range of motion, and maintain your overall health and well-being through these customized programs.
Athletic Performance Training: Increase your speed, agility, and endurance. This is available for high school, college, semi-professional, and professional athletes. Sports Team Training has a maximum ratio of 1 coach per every 8-10 athletes.
Program Design: Personalized programs are designed for at-home or traditional gym workouts.
Functional Fitness: Squatting, lifting, and pressing are all movements we use in everyday life. Our staff will teach you how to move and train properly, which will help prevent future injuries.
Polar Heart Monitoring Devices: Real-time tracking and monitoring system for each workout to see how hard your body is working.
Tactical Performance Training: The physical demands of tactical professions such as military, law enforcement, and fire and rescue require top physical conditioning and the need for injury-preventative solutions. Our Certified Strength and Conditioning Specialists can support your mission to serve the community.
Meet Our Performance Training Center Team
Patrick Labat, MS, CSCS: Health & Sports Performance Specialist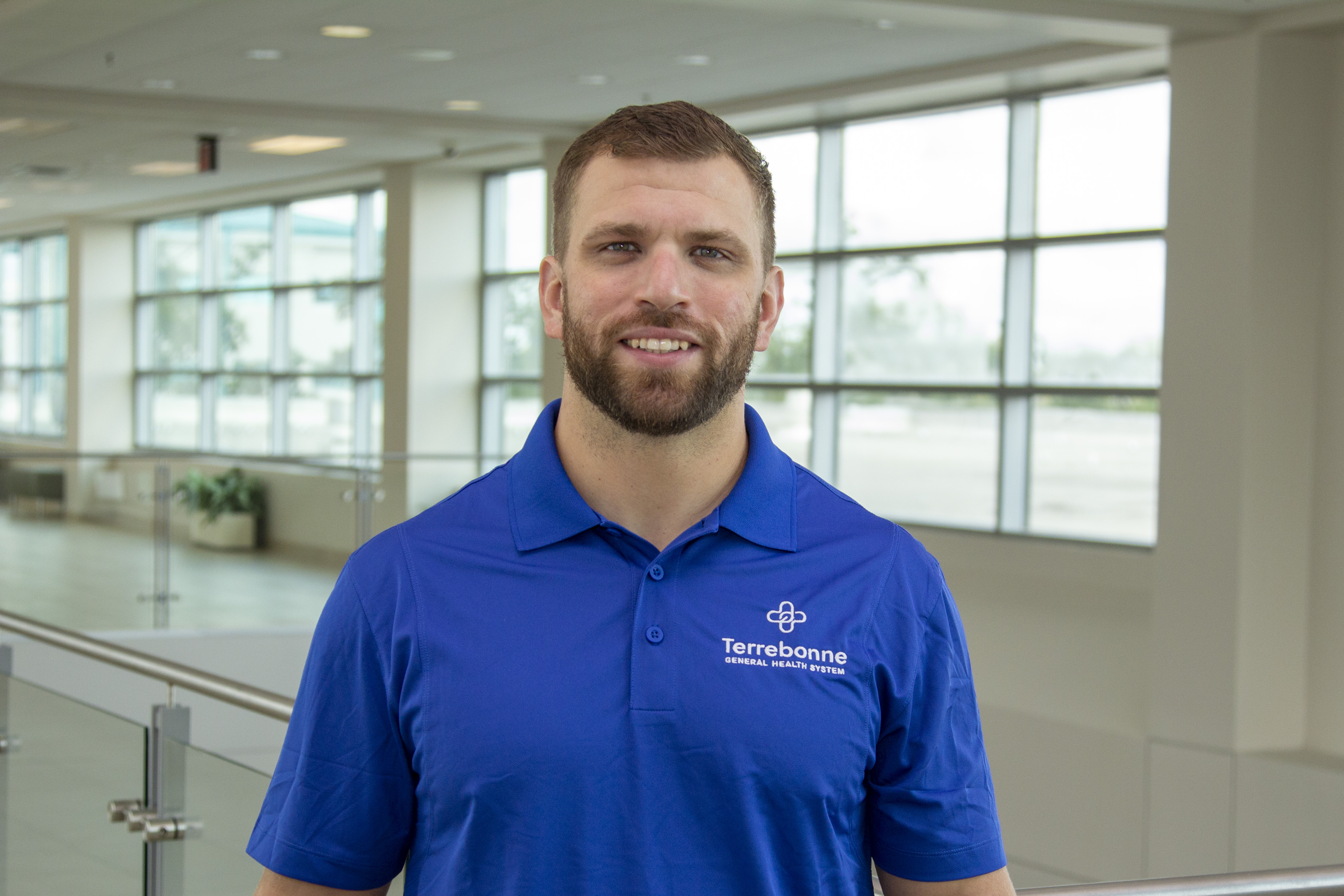 Patrick Labat is the Health & Sports Performance Specialist at Terrebonne General's Performance Training Center. Labat received his master's degree in exercise science at the University of Louisiana – Lafayette in May 2016. While in graduate school, he worked with the college football team on strength and conditioning. Most recently, he has also helped train high school athletes at South Terrebonne High School. Labat specializes in strength and power workouts as well as speed, agility, and endurance training. He trains clients ages 12 and older with personalized attention and trains in a positive, supportive environment. Labat and the Performance Training Center offer clients the option to train in group, private or semi-private programs.
Hayden White CPT: Health & Performance Coach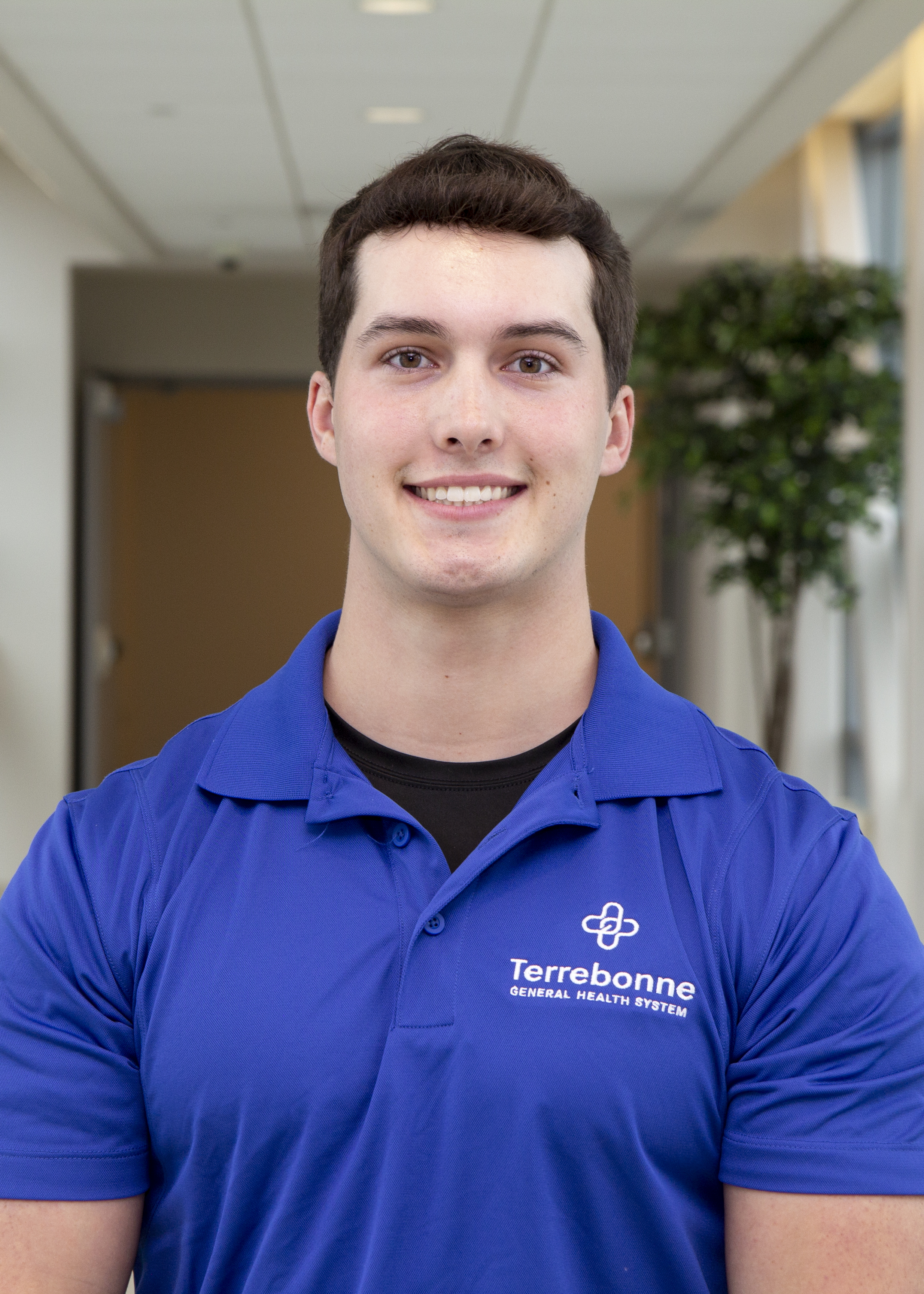 After interning in the Performance Training Center for 2 years, Hayden White became the newest full-time member in spring 2020 after receiving an exercise certification from the American Council. Hayden works with both the sports performance athlete and general population clients. His motivation and "can do" attitude is directly in line with the Performance Training Center's mission.
Ready to see what your body can do? Call us today for your complimentary consultation at (985) 850-6206.
Careers at Terrebonne General
Health System
Would you like to hear about future openings at Terrebonne General?
Register Here