Event Details
PTC Summer Athlete Camps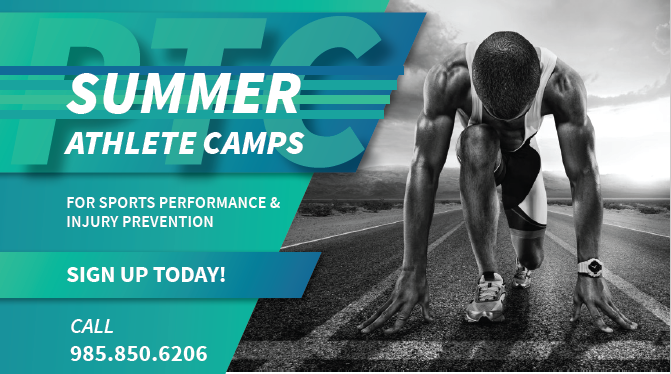 About This Event
Details:
SUMMER CAMP: JUNE 5th - JULY 28th
This summer, help your student athlete take their performance to the next level with Terrebonne General's PTC Summer Athlete Camps. Athletes will train with certified coaches to build strength, power and speed to master their sport.
ALL SESSIONS MONDAY - FRIDAY (excluding July 4th)
YOUTH: (10 - 14 years old)
Meets at 1pm - 2pm | 2pm - 3pm | 4:30pm - 5:30pm
ADVANCED: (14 - 20 years old)
Meets at 10:30am - Noon | 3pm - 4:30pm
Registration
Price:

Varied
Registration Instructions: Call 985-850-6206 to sign up today!