Dr. Owen Grossman Honored as Recipient of Terrebonne General Golden Stethoscope Award
Category: News
Posted On:
Written By:

Rhonda Alfred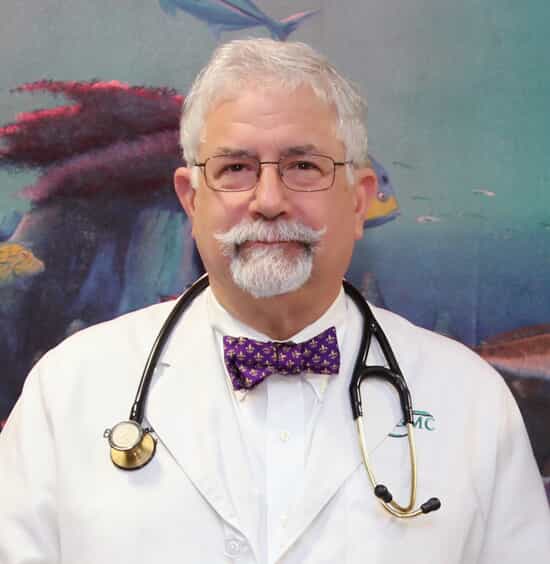 Terrebonne General Medical Center (TGMC) announced Dr. Owen Grossman, Emergency Medicine, as the recipient of the Golden Stethoscope Award.
The prominent Golden Stethoscope Award publicly recognizes a TGMC physician for his or her exceptional level of professionalism, integrity and teamwork in caring for patients and families, as well as interacting with hospital staff members and other physicians. Nominations can be made by physicians, employees, patients, and volunteers and recognizes two physicians a year.
"It is an honor to present Dr. Owen Grossman the Golden Stethoscope Award," said Phyllis Peoples, TGMC President and CEO. He has been caring for this community and a respected part of the TGMC family for quite some time. "
Dr. Grossman, an Emergency Medicine physician has been a member of the TGMC team for over 16 years. He completed Medical School at Medical College of Pennsylvania, an Internship in Family Practice at University of Oklahoma, and a Residency at the University of Wyoming. He is board certified in Family Medicine and Sports Medicine.
Dr. Grossman says, "This was very unexpected and very sweet". I am honored to accept this award."