Terrebonne General Health System is awarded Safety Star Award for Patient Safety
Category: News
Posted On:
Written By:

Rhonda Alfred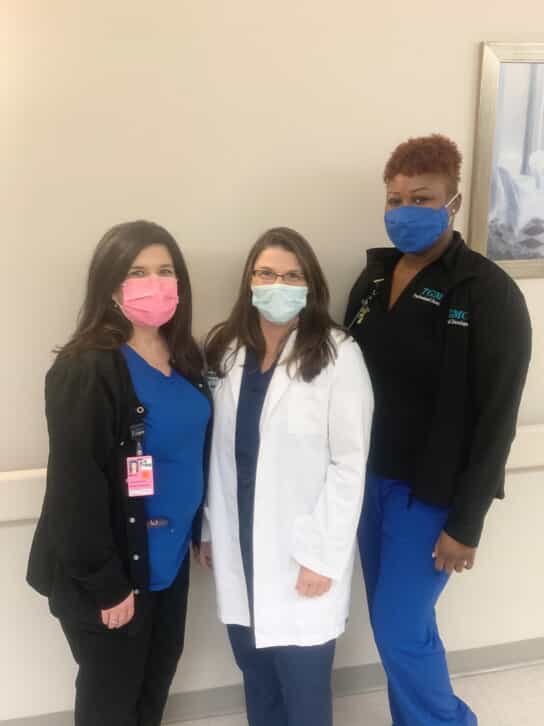 Terrebonne General Medical Center (TGMC) is honored to be the only hospital recognized by the Louisiana Hospital Association (LHA) Trust Funds Safety Star Award for our patient safety initiative to reduce Maternal Morbidity through Quantification of Blood Loss (QBL).
The Safety Star Award program acknowledged TGMC's initiative an innovative idea that improves patient safety. Because hemorrhage was identified as the leading cause of pregnancy related death in the state TGMC chose to address this issue. TGMC has successfully implemented a risk assessment to 100% of all vaginal and caesarian delivery patients through our EPIC system. TGMC achieved its goal of performing Quantitative Blood Loss (QBL) calculations in 100% of caesarean and vaginal births.
By hardwiring this process and continuing with performing QBL in all deliveries, TGMC has improved early recognition and intervention for maternal patients resulting in a reduced risk of complications from hemorrhage including reduced mortality, reduced blood transfusions, decreased cost of hospital care, decreased length of stay, and increased patient satisfaction resulting in lives being saved.
"Being recognized for the LHA Safety Award is another example of how patient safety is our top priority," explained Phyllis Peoples, President and CEO. "I am extremely proud of the team that worked so hard to achieve this prestigious award."