Terrebonne General Health System Welcomes New Emergency Medicine Physicians to Esteemed Medical Staff
HOUMA, LA – Terrebonne General Health System welcomes two new Emergency Medicine physicians, Justin Okons, M.D., and H. Martin Plauché, M.D. to its esteemed medical staff.
Dr. Okons received his Bachelor of Science from the University of North Carolina at Charlotte in Charlotte, NC, and his Doctor of Medicine from Drexel University College of Medicine in Philadelphia, PA. He completed his four-year emergency medicine residency at Louisiana State University New Orleans, a Level 1 Trauma Center.
Most recently, Dr. Okons treated patients at Rapid Urgent Care in Amite, Bogalusa, Hood Memorial Hospital in Amite, LA, and St. Martin Hospital in St. Breaux Bridge, LA. He has a background in disaster training, including serving on a COVID-19 Response Team as well as mass casualty incidents.
Dr. H. Martin Plauché attended the University of Virginia in Charlottesville, VA for his Bachelor of Science in Biomedical Engineering, and graduated with distinction. He earned his Doctor of Medicine at Louisiana State University School of Medicine in New Orleans, LA, and completed his four-year Emergency Medicine residency at LSU Spirit of Charity Emergency Medicine in New Orleans. During his residency, Dr. Plauché served as the chief resident where he managed resident scheduling, disaster response, student education, and recruitment.
He comes with a vast training in disaster response and has worked on several publications. In his spare time, Dr. Plauché enjoys fishing, kayaking, hiking, and reading.
"We are honored to have Dr. Okons and Dr. Plauche' join our highly skilled Emergency Medicine physician team," said Phyllis Peoples, President, and CEO. "Their experience and achievements will bring continued expertise to our organization." Terrebonne General's Level 3 Emergency Department serves about 50,000 patients every year. Staffed round-the-clock, our ED offers first-line treatment for sudden illness or injuries. To find a physician or to learn more, please visit TGHealthSystem.com.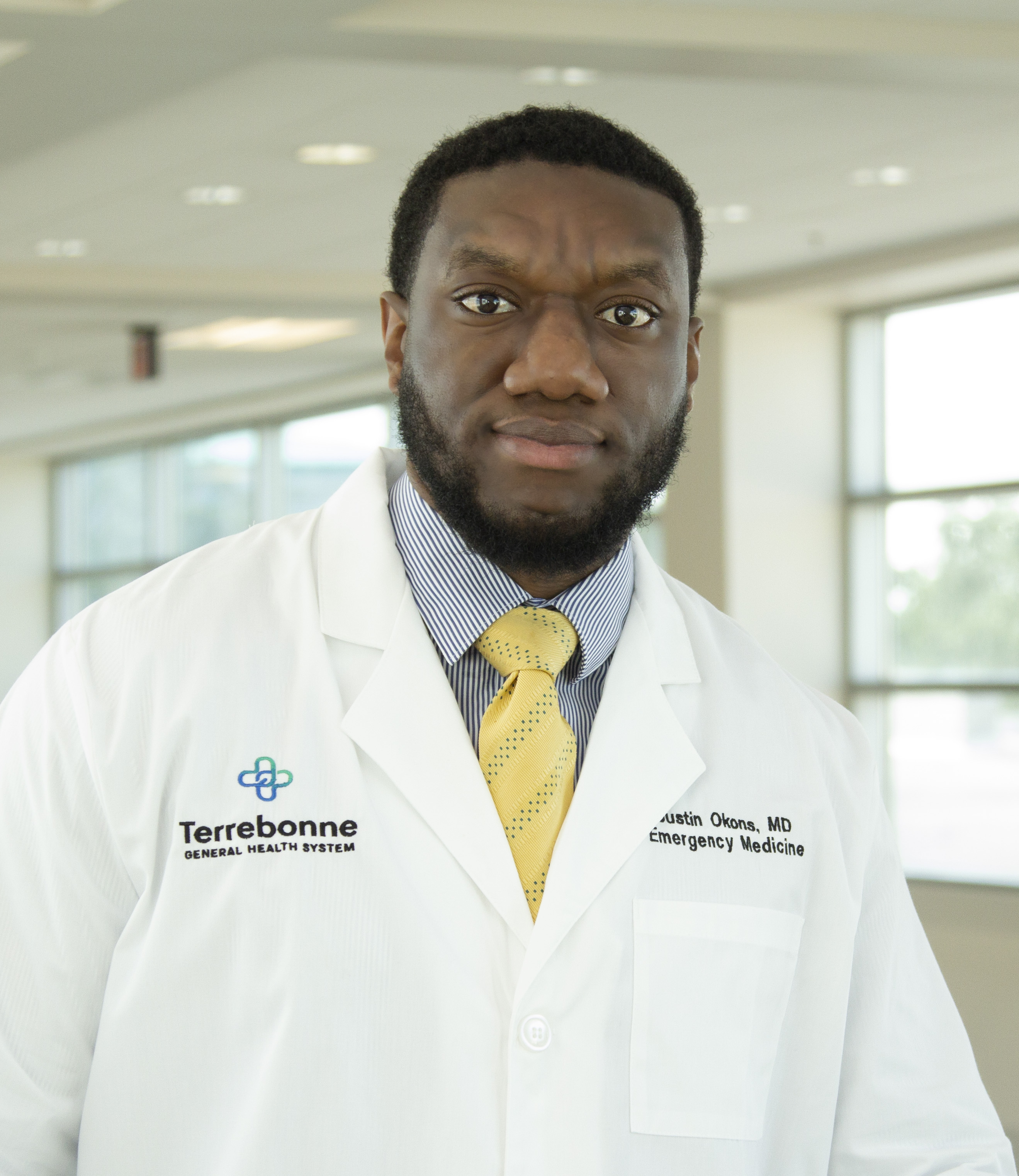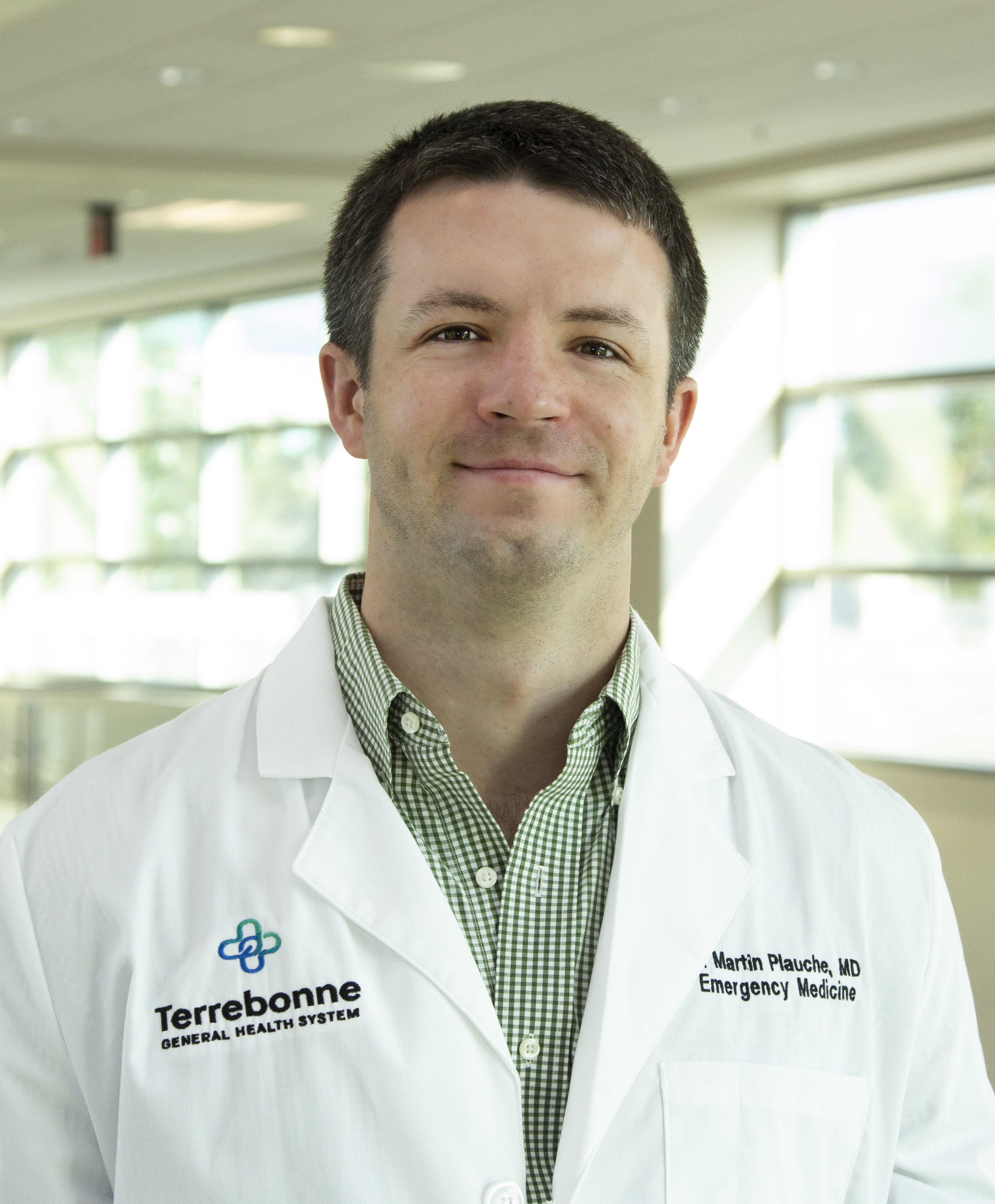 Dr. Okons                    Dr. Plauche