To Your Health - Welcome Dr. Kohal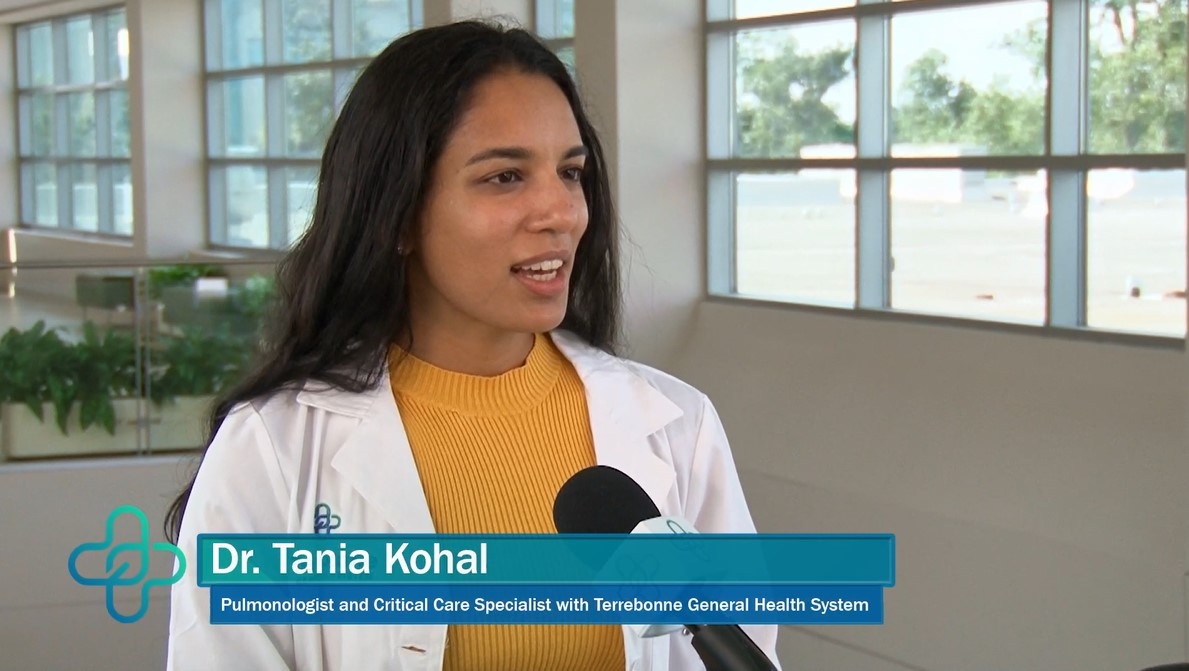 Dr. Tania Kohal, Pulmonologist and Critical Care Specialist with Terrebonne General Health System, joins us on this episode. We will discuss her role in Pulmonology and the vital service she brings to our community.
A physician referral is necessary for an appointment with Dr. Kohal. Call (985) 850-6090 and our friendly staff will answer any questions you may have.