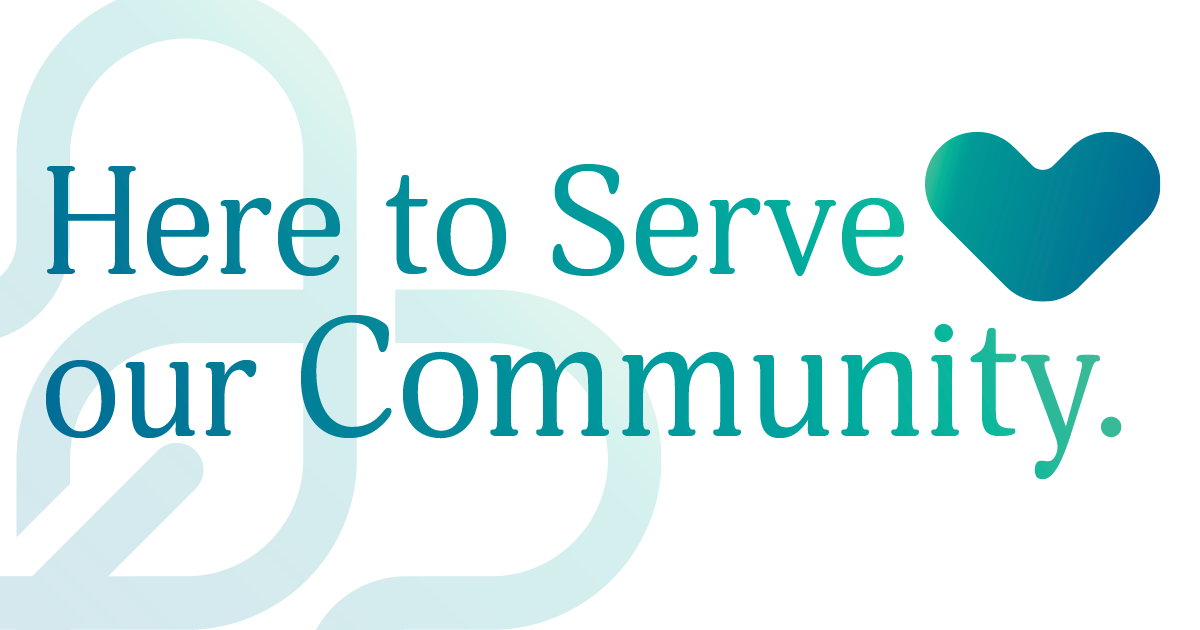 Terrebonne General is very proud to let you know that we are ready to care for you and continue our services for our community. These services are continuing to accept patients.
Services Now Available:
Emergency Medical Services: (inside facility) open 24/7
Terrebonne General | Mary Bird Perkins Cancer Center: 8:00 am – 4:30 pm
TG Health System Clinics: 8:00 am – 4:30 pm

Endocrinology Care (Monday - Friday) 873-3484
Pulmonology Care (Monday - Friday) 850-6090
Neurology Care (Monday - Friday) 873-3484
Internal Medicine Specialists (Monday - Friday) 868-9960 | (Saturday 8:00am - 12:00pm)
Pediatric Care (Monday - Friday) 850-6244
Dr. Russel Henry's Office (Monday - Friday) 876-7388
Wound Care Clinic (Monday - Friday) 873-4176
Chauvin Clinic 594-5229

Dr. Abou Issa: Monday and every other Wednesday ~ 8:00 am – 4:00 pm Appointments can be made by calling 851-6653

Outpatient Services (Monday - Friday)

MRI/CT, Mammography, Bone density, other diagnostics ~ 8:00 am – 4:00 pm
Diagnostics X-ray, Ultrasound, Echo's, and EKG's - Enter main lobby ~ 8:00am – 4:00 pm.
Rehabilitation ~ 8:00 am – 4:30 pm
Lab ~ 7:00 am – 4:00 pm
Diagnostic Imaging Center – Civic Center Blvd. – 316 Civic Center Blvd 274-0550

Drive Thru Center

Same Day Results COVID Testing: (Monday- Friday) Drive-thru Center ~ 8:00 am – 4:00 pm No appointment needed. Doctor order needed
COVID Vaccines: (Monday- Friday) Drive- thru Center 8:00 am - 4:00 pm By appointment 873-4686

Healthy Lifestyles Center

Diabetes Management: (Monday - Friday) 850-6200
Weight Management: (Monday - Friday) 850-6013
Community Sports Institute: Athletic trainers at all area high schools sporting events
Sports Performance Training Center : Gym
Wellness for Life - Corporate Wellness Screenings : 850-6204

Women's Health Services
Cardiac Catheterization
Inpatient Rehabilitation
We will continue to expand our services everyday so plan to visit tghealthsystem.com daily for updates and continue to follow us on FB, Instagram, and Twitter for the latest information.
Healthcare is the cornerstone of every community and we all are committed to be there when you need us the most!
Week 1 Update: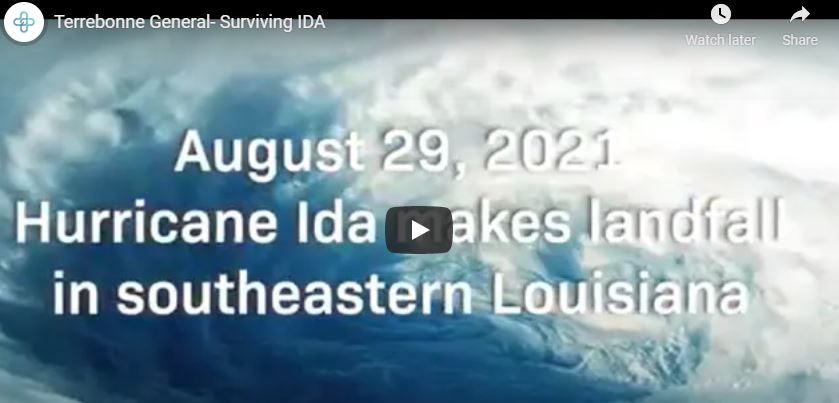 News Segments
*Click Image below to view segment.
Segment 1: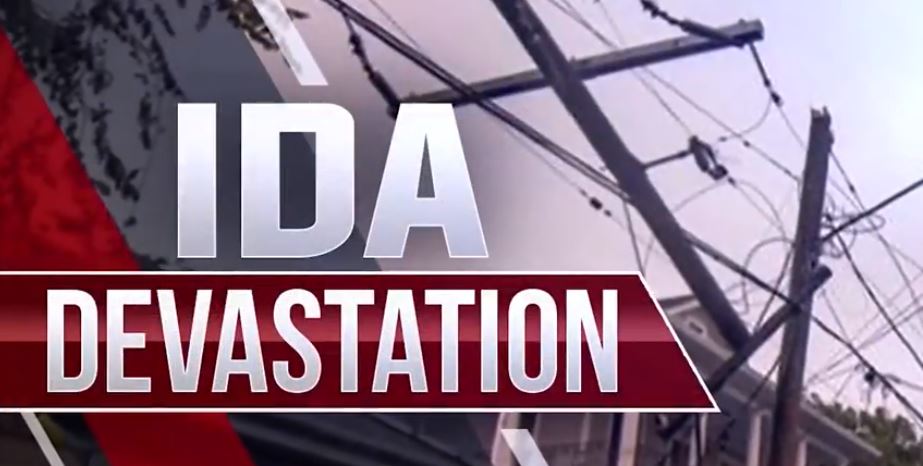 Segment 2: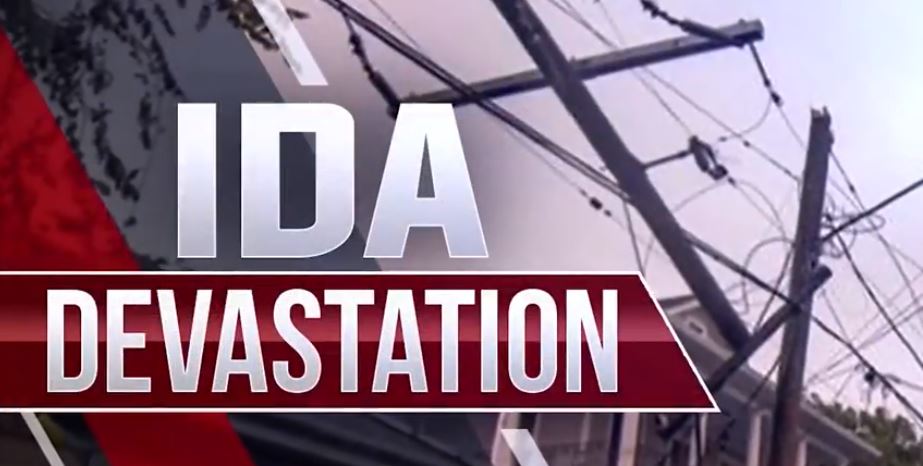 Segment 3: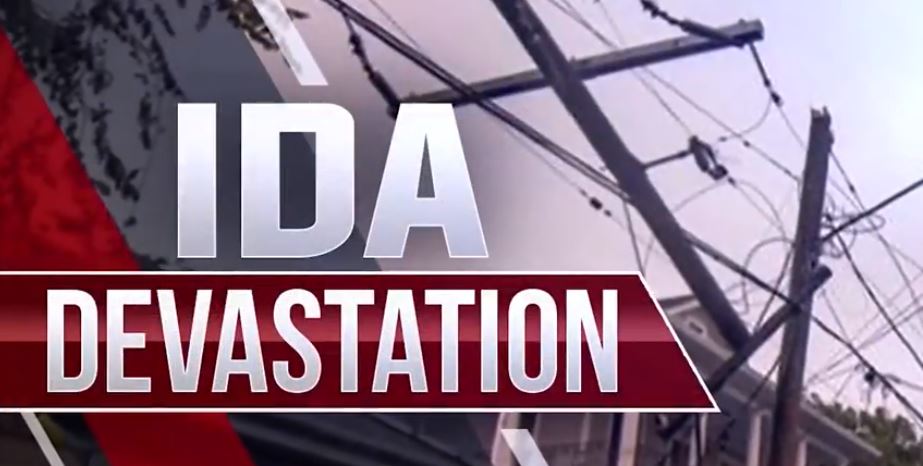 Press Releases
9/6/21
Terrebonne General Health System Resilient Recovery Efforts Underway
On August 29th, the impact and damage from Hurricane Ida was felt throughout our region and community, and Terrebonne General was no exception.
During the storm, Terrebonne General Health System, the largest health system in the region and a cornerstone within our community, sustained substantial damage. However, in an effort to meet the immediate needs of our community, limited Emergency services are currently being provided, with additional clinics and medical services coming online within the next few weeks. Our Emergency Services are located on the campus and are open from 7 am to 5 pm daily.
At the time of the storm, Terrebonne General was at capacity with 120 patients and over 100 staff during the impact, which produced high winds and torrential rain. The hospital subsequently sustained considerable roof, water, and electrical damages requiring evacuation of all patients for their safety. It was a difficult decision, but as basic fire and life safety codes could not be assured, the protection of patients and staff became a priority.
In a race against time, our staff and physicians along with many of our longtime partners such as Ochsner Health, Acadian Ambulance, U.S. Coast Guard, Louisiana Hospital Alliance, AirMed, and Terrebonne Parish Emergency Preparedness stepped up to perform heroic efforts to transfer all 120 patients to safety at other facilities across the state.
"Our services will be brought back swiftly, with the commitment of our physicians and staff to be here as the healthcare leader for our community. Our main goal is to provide and restore all healthcare services to our community as quickly as possible. We are strong and proud of what our organization has accomplished in a matter of days and know that we have a responsibility to get back to caring for all of our patients," stated Phyllis Peoples, President, and CEO.
Although communication in our community has been challenging, it continues to improve daily. Due to numerous calls from agencies within our area and outside of our community wishing to help during this time, a community call line has been established for donations of food or essential items for distribution. Please call 985-873-4357 or please visit tghealthsystem.com/giving for more information. We are fortunate and appreciative of our close relationship with our community and want to assist our community that has suffered as well.
We are looking forward to continuing to serve our community as we all rebuild our parish and community.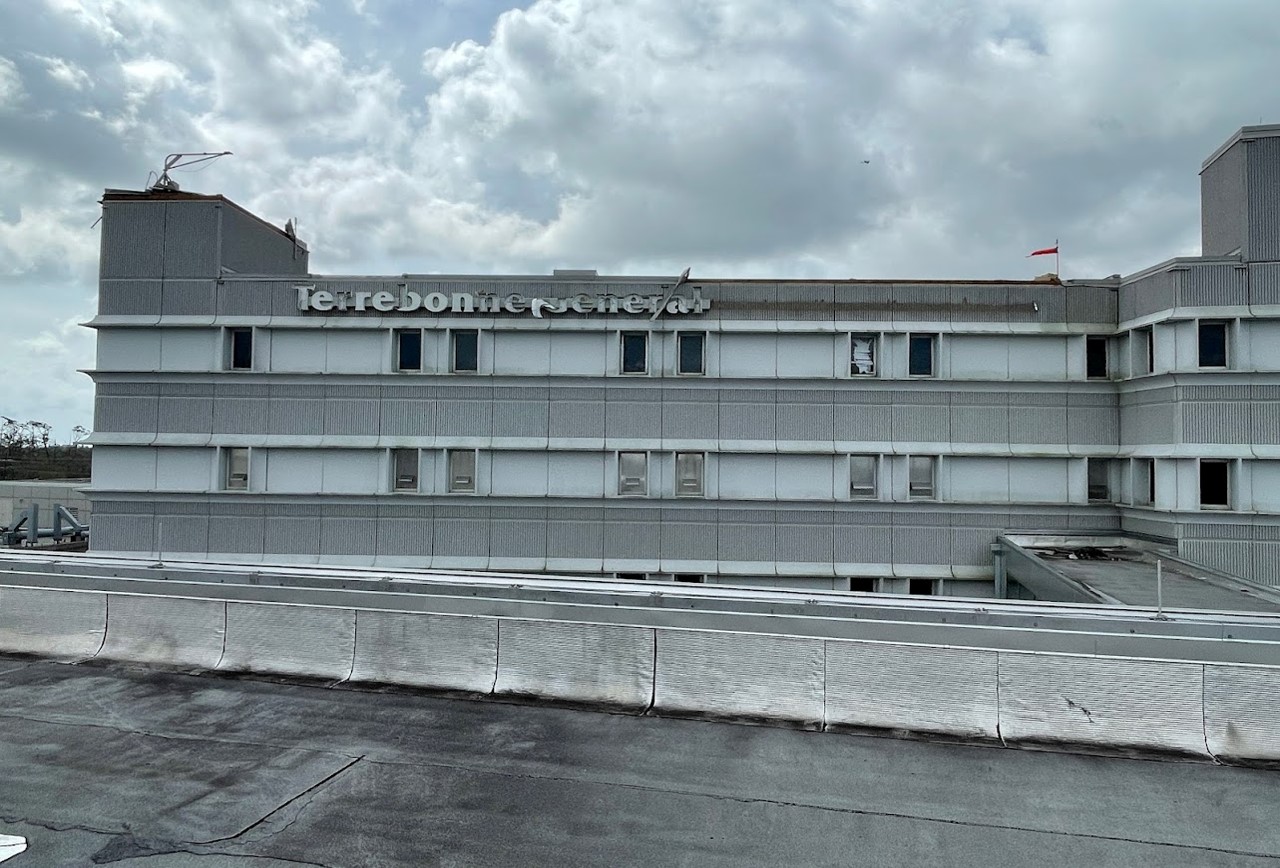 Careers at Terrebonne General
Health System
Would you like to hear about future openings at Terrebonne General?
Register Here