Event Details
2023 Bayou Region Athletic Hall of Fame
Categories:

Foundation Events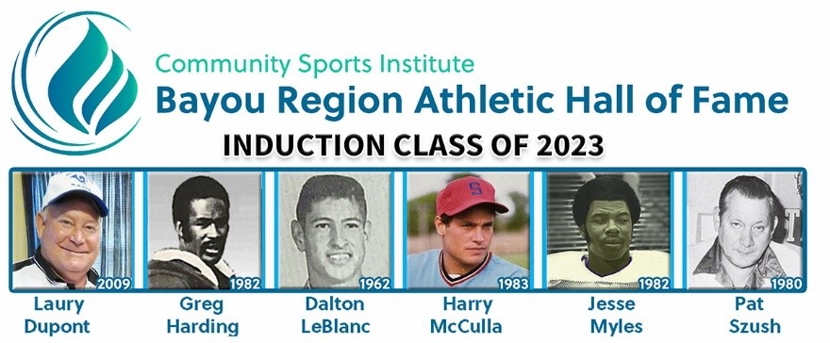 About This Event
Event Type:Community Outreach
Details:
Inductees for the 2023 Bayou Region Athletic Hall of Fame have been selected and announced for the sixth annual Terrebonne General Community Sports Institute's Bayou Region Athletic Hall of Fame. The sports-themed banquet honors six local professional athletes/coaches who will be inducted into the Bayou Region Athletic Hall of Fame. The event will take place Thursday, June 15, 2023, at Cypress Columns in Gray, LA, at 6 pm.
This year's renowned inductees include Laury Dupont, Greg Harding, Dalton LeBlanc, Harry McCulla, Jesse Myles (posthumously), and Pat Szush.
Sponsorships for this year's Hall of Fame are available by calling Elmy Savoie, The Foundation for Terrebonne General, at 985-873-4603 or emailing foundation@tghealthsystem.com.
Registration
Price:

Varied
Registration Instructions: To purchase tickets, click here.