Obesity Medicine​
Losing Weight is Complex.
When a healthy diet and lifestyle are not enough,​ an obesity medicine specialist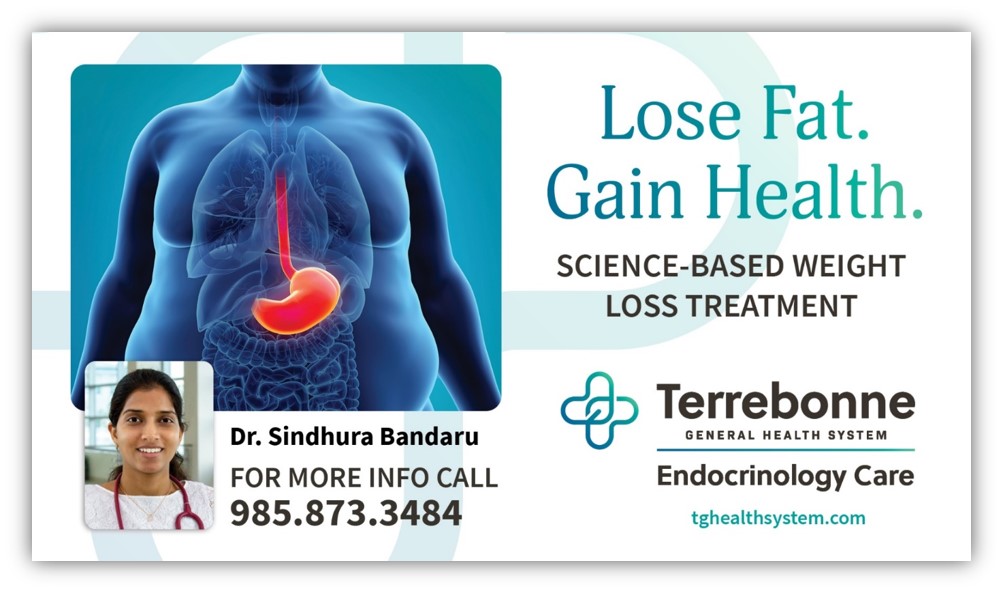 may be able to help. If you are dealing with obesity, obtaining appropriate treatment is crucial.
Dr. Sindhura Bandaru will customize a weight loss plan for you using FDA-approved medications with individualized treatment to improve your overall health.
​
To schedule an appointment for your scientific-based weight loss treatment, call (985) 873-3484.
Careers at Terrebonne General
Health System
Would you like to hear about future openings at Terrebonne General?
Register Here