To Your Health - Welcome Dr. Brown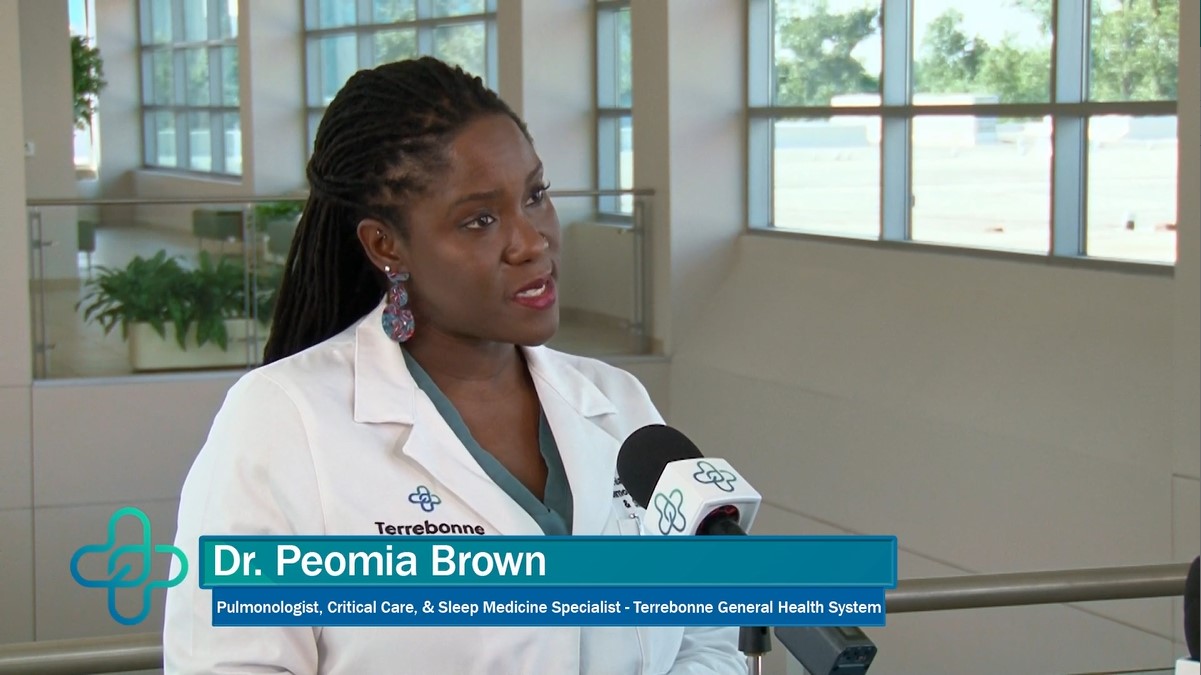 Joining us on this episode is Dr. Peomia Chela Brown, Pulmonologist, Critical Care, and Sleep Medicine Specialist with Terrebonne General Pulmonology Care. We will learn a little more about her role and the vital services she will bring to our community.
A physician referral is necessary for an appointment with Dr. Brown. Call (985) 850-6090 and our friendly staff will answer any questions you may have.