Surgery
Surgeons in Terrebonne Parish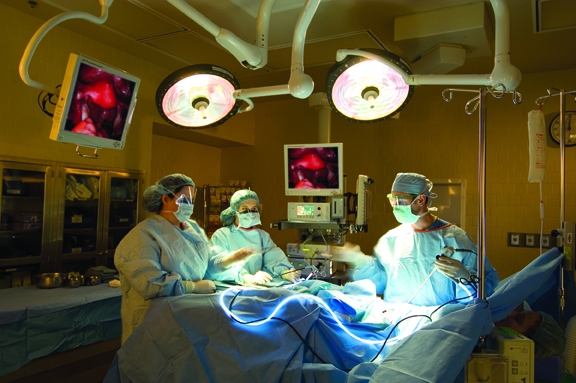 At Terrebonne General Health System, your health is our primary concern. For that reason, we provide the very best surgical services in a friendly, caring environment. We understand how surgery may be something new for you, even a little intimidating, because you might not know what to expect about the preparation for surgery, the surgery itself, and the recovery period. However, you can rely on our Terrebonne General surgeons to take good care of you. Our surgery department has a team of highly trained healthcare professionals made up of surgeons, registered nurses, anesthesiologists, and certified registered nurse anesthetists. We also have other healthcare support personnel. These professionals have a single concern: our patients.
Our surgery department uses the latest, state-of-the-art technology for less invasive surgical procedures. Our surgeons also offer consultations and provide second opinions for patients seeking another doctor's advice for the best treatment for them, which may or may not include surgery. We conduct both inpatient and outpatient procedures with the most innovative technology available, including our minimally invasive hybrid operating room.
For more information on Surgical Services at Terrebonne General, call toll-free at 1-888-543-8462.
Careers at Terrebonne General
Health System
Would you like to hear about future openings at Terrebonne General?
Register Here